A Tickle In My Soul (2022)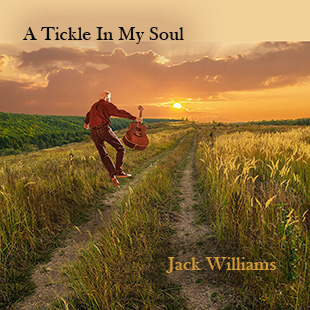 Two years in the making (in the studio formerly known as his living room), the album contains ten original songs – seven new, two new versions of previous recordings, and one 35-year-old unrecorded song; and two by, and in tribute to, musician friends who have passed away in recent years: Chuck Pyle and David Olney.
This collection of songs is partly a reflection of the acceptance of aging, and doing so with a positive outlook, energy, and grace, in spite of an era of turmoil and strife in our culture and the world.
A Tickle In My Soul is dedicated to Allan Shaw, president of Wind River
Records, dear friend and keeper of the flame, who maintained the label
through thick and thin in an era when technology was moving in to dominate recorded music. Thank you, Allan!